World
What is the probability of bird flu due to increasing incidence of death of native and foreign birds?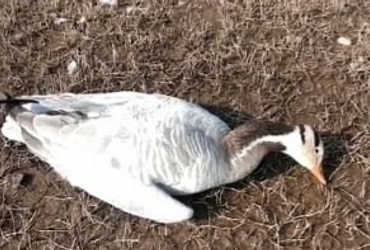 Shimla, January 8, 2021, Monday
The corona virus outbreak occurred in 2020, but people are hoping to get rid of the pandemic in the new year 2021. Preparations for vaccination against the corona virus have started in the country, but the fear of bird flu has spread to birds and then humans. Mysterious deaths of birds have occurred in Himachal Pradesh and Rajasthan. Talking about Rajasthan, crows were found dead in many places. Apart from crows, herons and migratory birds have also been reported to die.
Some birds were found dead in a temple near Khatikan Mahale in Dausa city. The forest department has inspected the site and obtained information about the dead birds, indicating the possibility of bird flu. Samples of two ravens and five armpits have been sent to the laboratory for examination. Earlier, crows were also killed in Jaipur. According to the information received, 16 crows have been killed in 6 districts in the last 3 hours for inconsistent reasons. The death of Siberian birds in Kangra district of Himachal Pradesh was shocking. Ornithologists and government officials are investigating the deaths of more than 1,200 exotic birds.
Maharana Pratap Sagar of Kangra has proved to be the lake of death especially for migratory birds. The lake is also known as Pong Dam. However, experts do not believe that bird flu is responsible for the death of migratory birds traveling thousands of km. Birds that come for breeding have a disease called avian botulism that feeds aquatic birds. It is a type of aviation flu. Experts also believe that birds often die due to bacterial and viral infections, extremely high temperatures, sudden rise in water and toxins in new environments. Talking about bird flu, chickens spread very fast after being found in ducks.