World
Iran launches underground nuclear program: claims based on satellite image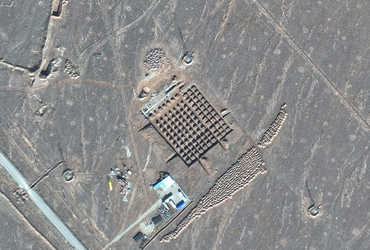 Dubai, D.V.
The Iran-US nuclear deal was a source of great tension during the Trump administration. It is now likely that the situation between the two countries will improve again during Biden's rule. Amidst all the speculation, Iran claims to have developed an underground nuclear site in a village called Fordo based on satellite images.
A nuclear site is likely to be developed in Fordo, a small village about 30 kilometers from the Iranian city of Kome. Media reports claimed that Iran has built a large building at Fordo and is running a nuclear program under it.
The site was previously said to have been closed after a mysterious fire broke out on the site last July. It is also said that Israel demolished the site, but Israel denied it.
Now Iran has built underground sites in very small villages. Iran wants to divert attention from its entire nuclear program by selecting an inland village with a population of only 300, but satellite images show strange movements in the area. Not only this, it was also found that a mold was made in such a small village.
The Iranian government has not commented on this building or the construction inside it. People around it say it is a government building, but the government is not willing to comment on the building. The site is likely to have a new nuclear power plant.