World
Indian agriculture needs to be improved; new agricultural law has the potential to increase farmers' income: Geeta Gopinathan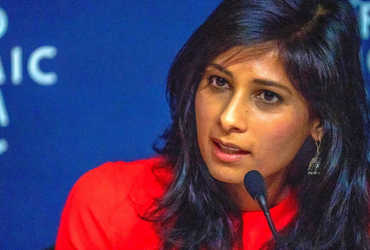 – Geeta Gopinathan is the Chief Economist of the International Monetary Fund
New Delhi date 27 January 2021, Wednesday
Farmers have been opposing the agricultural law for more than two months. Most of the farmers are from Punjab, Haryana and western Uttar Pradesh. So far, 11 meetings have been held between the government and farmer leaders, but no agreement has been reached. Teva is being discussed internationally after the violence erupted at a farmers parade in the capital Delhi on Republic Day tomorrow.
Amidst all this, Geeta Gopinath, the Chief Economist of the International Monetary Fund has made an important statement. He said that the currently applicable agricultural laws in India have the potential to increase farmers' income. He said that there is a need to improve Indian agriculture.
The chief economist at the Washington-based World Economic Organization said reforms were needed in many areas. The Government of India enacted three agricultural laws in September last year and introduced them as major reforms in the agricultural sector. The law will remove middlemen and allow farmers the freedom to sell their produce in any corner of the country.
In response to a question on new agricultural laws, Geeta Gopinath said that agricultural laws are specifically related to the market. Which will expand the market for farmers. They will now be able to sell the crop outside the market yard without paying taxes. Therefore, we believe that this law will increase the income of farmers.