World
China's 'Operation Khali Thali': Up to Rs 1 lakh fine for food spoilage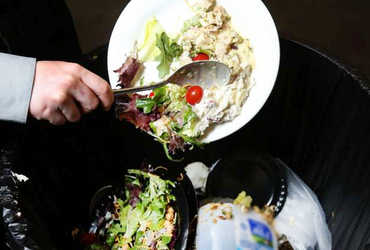 New Delhi date 25 December 2020, Friday
China has implemented a new policy to address the situation of the food crisis. Under which people and hotel restaurants will be fined for wasting food. Chinese President Xi Jinping has called it 'Operation Blank Plate'. The purpose is to motivate people to eat as much as they need.
Food wastage in China is to an extent that can be estimated from a report. It is said that only in Shanghai and Beijing do people waste so much food every year. About 50 million people can be fed throughout the year.
According to a new policy of the Chinese government, people who go to restaurants for food cannot cook more than the number of members. A fine of up to 10,000 yuan (about Rs. 1.12 lakh) can be imposed for wasting food on a plate. At the same time the restaurant will be empowered to waste food on a plate.
The Chinese government struggling with food crisis wants to change the food waste habits of the people. On the other hand, along with the problem of food wastage, the Chinese government is also troubled by the problem of obesity in the country. According to a study released by the National Health Commission of China, more than 500 million people in the country are overweight, ie they are overweight. China's obesity rate was 7.1% in 2020, which has increased to 16.4% in 2020.