World
A bill criticizing China's aggressive stand against India has passed in the US Congress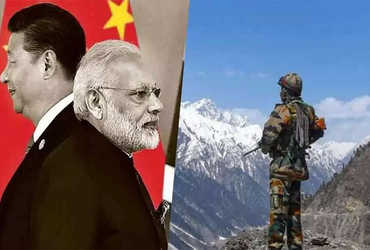 New Delhi date 2 January 2020, Saturday
A bill condemning China's aggressive stand against India has passed in the US Congress. The Bill has now become law.
Congress has approved a $ 740 billion defense policy bill, as well as rejected President Donald Trump's veto. The bill includes, among other things, a proposal by China to criticize India's aggressive stance on the Ladakh front.
The Bill has now become law in the form of the National Defense Authorization Act. It is also proposed that China end its aggressive stand against India on the Line of Actual Control. In Congress, lawmakers from both Democratic and Republican parties have supported the bill.
However, Trump was opposed to the bill. He says that there are some provisions that could endanger US national security. However, Trump's objection has been rejected by Congress.
Raja Krishnamurthy, an Indian-origin MP, proposed to be included in a bill criticizing China's attitude towards India. He said that China's attitude towards India is unacceptable and the inclusion of this issue in the bill sent a message that the US would continue to support India in the new year.