World
60 MPs urge Biden to allow H1B visa holders' spouse to work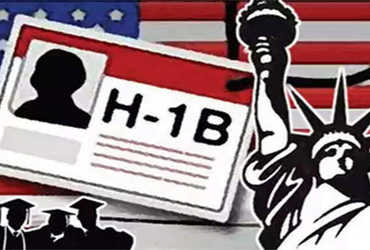 (PTI) Washington, Ta. Friday, December 18, 2020
Sixty US lawmakers have called on President-Elect Joe Biden to cancel the Trump administration's policy and allow H-4 visa holders, who are spouses of H-1B visa holders, to work. Most Indians in this category have high-skill spouses.
These visas are usually issued to those who have started the process of obtaining employment-based legal resident status. "If it is done, its legitimacy should be increased," Biden wrote to members of the US House of Representatives on 16 December.
President-Elect Biden will take over as the 46th President of the United States on January 20. In 2015, the Department of Homeland Security issued a rule that some H4-dependent spouses of H-1B visa holders could work legally in the United States, they said in the letter. The rule seeks to eliminate gender-based inequality in our immigration system. Women accounted for 95 percent of all H4 visa holders authorized to work.
Shortly after coming to power, the Republican President Trump administration informed the US court that we were considering repealing such rules. Many women with H4 visas said they were disappointed before the regulations were approved. There was a sense of isolation in the new country, who are not allowed to work outside the home.